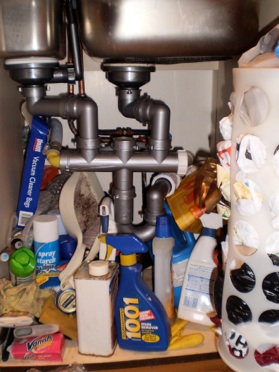 This website is home to my art, curating, research, teaching and writing practice. I work full-time at Birkbeck, University of London in the Film, Media and Cultural Studies Department on the MA in Arts Management.
I like to explore the multiple sites, methods and legitimacies of practice-based research. I produce works with pluralised perspectives using diverse methods such as performative interviews, audio installations, flow diagrams and communal dinners.
My work is often developed with others through the format of devised workshops exploring subjects such as art and politics in the year 1984, physical and emotional experiences of immaterial work, stories people tell about socially engaged art commissions and the ethics of employability in the creative industries. Recent projects include: 1984dinners.net, manuallabours.co.uk with Jenny Richards, socialartmap.org.uk and criticalworkplacements.org.uk.
From 2000-2006 I worked with Sarah Carrington as one half of the curatorial partnership B+B.  We worked together to explore socially engaged art, evaluation and regeneration during the New Labour years. You can see our archive of projects on our website. We also built up a physical archive of socially engaged projects which I currently look after in my office at Birkbeck. Contact me if you would like to visit.
In 2006-2010 I worked on my PhD: 'Participating in the Wrong Way? Practice Based Research into Cultural Democracy and the Commissioning of Art to Effect Change' which you can download here.
I also write and facilitate workshops, dealing with issues of public art, the politics of socially engaged art and the ethics of work in the cultural and creative industries.
I am currently co-supervising a number of PhD students at Birkbeck: Viviane Blanchard, Paula Clemente, Selina Robertson, Sarah Scarsbrook and Ruth Solomons.
Recent completions include Niki Zanti and Evi Tseliki
I co-ordinate and support a programme of events and seminars for practice-based research students called Corkscrew at Birkbeck. For information about our activities visit here.
I have an uncatalogued collection of publications, documents and ephemera available for rummaging, reading and reflecting in my office at 43 Gordon Square, London. Contact me to make an appointment.
You can contact me on: sophiehope[at]me.com
@alicemellings